| | |
| --- | --- |
| | |
| | |
On June 27, 2007 I found out I was pregnant a 3rd time after 2 early miscarriages, we were ecstatic, yet nervous. We had some first trimester bleeding and put on bedrest, but we soon made it to fullterm we just knew this little boy was coming home. Little did we know that God had other plans for our precious Tristan Alexander who was born sleeping on January 21, 2008, at 1:37 pm. He weighed 4 lbs 7.8 oz and was 17" long. He was the most beautiful baby I had ever seen, he was the little boy his daddy and I dreamt of, but a severe and complete placental abruption ended his precious life..
Tristan will continue to live and thrive in our hearts and our memory will forever hold that precious baby boy!! I will make it my life long goal to forever keep our sons life remembered.
He was very much alive for a beautiful 33 weeks, I felt the miracle of life inside of me, and that alone was the most gracious gift our Father could have given woman!! Thank you God our Father in Heaven, thank you from the bottom of our hearts for allowing us to be your precious angels earthly parents, I know for reason's unknown to us, you called him home again. Thank you for Tristan God!!
I thank you for visiting our site, and I feel honored by all that he's touched, please feel free to lite a candle or pay tribute to him, as it helps us, to see that he not only lit up our lives, but all those around us as well...




He's being cradled in the arm's of God, and he will never be forgotten.
~~~~~~~~~~~~~~~~~~~~~~~~~~~~~~~~~~~~~~~~~~~~~
This site was made and sponsored by a group of wonderful women in memory of our loving son.. Thank you Sept/Oct. Angels, we will forever remember and appreciate your wonderful and loving support throughout our pregnancy, birth, and death of our son..


If you would like to contact me because you've experienced a loss, or because you want to just chat and say hello, please feel free to email me, I can't promise that I can respond to everyone but will certainly do my best..

amommyofangels@gmail.com





IN LOVING MEMORY OF
TRISTAN ALEXANDER GOODWIN



~~~~~~~~~~~~~~~~~~~~~~~~~~~~~~~~~~~~~~~~~~~~~






OH MOTHER, MY MOTHER:



Oh Mother, my Mother
I touch your tears
invisible fingers
soothing your skin.
I know you think of me so often
in the day, in the night,
in your dreams
going into an empty nursery
knowing I'll never be there
but I am . . . in your heart
in your soul, I shall always be
for you gave so unselfishly
of yourself.
Inside of you, you created
such a world for me
a world of laughter, of love
of sadness, of sorrow
every emotion people come to know
you shared with me.
And even though I may never
feel your arms around me
I felt your heart beating,
like a lullaby, singing me to sleep
and your spirit giving me a safe haven
already protecting me
nurturing me
preparing me of things to come
But sometimes the journey
of life pulls souls apart
and yes, I had to go on
to another place.
I wish I could stay
I wish this was a decision
I could make
and I know you do too.
Know this wherever you are:
I will always remember
that yours was the first love
the first joy, the first soul
I will ever know
you gave me courage to
go on in my journey
I hope I can do the same
for you
Your heartbeat will always
call me to you.

Love, Tristan

~~~~~~~~~~~~~~~~~~~~~~~~~~~~~~~~~~~~~~~~~~~~~~~~~~~~~~~~~







"Ask My Mom How She Is"




(unknown)


My Mom, she tells a lot of lies,
She never did before
But from now until she dies,
She'll tell a whole lot more.

Ask my Mom how she is
And because she can't explain,
She will tell a little lie
because she can't describe the pain.

Ask my Mom how she is,
She'll say"I'm alright."
If that's the truth, then tell me,
why does she cry each night ?

Ask my Mom how she is
She seems to cope so well,
She didn't have a choice you see,
Nor the strength to yell.

Ask my Mom how she is,
"I'm fine, I'm well, I'm coping."
For God's sake Mom, just tell the truth,
Just say your heart is broken

She'll love me all her life
I loved her all of mine.
But if you ask her how she is,
She'll lie and say she's fine.

I am here in Heaven
I cannot hug from here.
If she lies to you don't listen
Hug her and hold her near.

On the day we meet again,
We'll smile and I'll be bold.
I'll say,
"You're lucky to get in here, Mom,
With all the lies you told!"

~~~~~~~~~~~~~~~~~~~~~~~~~~~~~~~~~~~~~~~~~~~~~~~~~~~~~~~~~






"My Mom is a Survivor"



My Mom is a survivor,
or so I've heard it said.
But I can hear her crying at night
when all others are in bed.
I watch her lay awake at night
and go to hold her hand.
She doesn't know I'm with her
to help her understand.
But like the sands on the beach
that never wash away ...
I watch over my surviving Mom
who thinks of me each day.
She wears a smile for others ...
a smile of disguise!
But through Heaven's door
I see tears flowing from her eyes.
My Mom tries to cope with death;
To keep my memory alive.
But anyone who knows her knows
it is her way to survive.
as I watch over my surviving Mom
through Heaven's open door ...
I try to tell her that angels
protect me forevermore!
I know that doesn't help her,
or ease the burden she bears.
So, if you get a chance, go visit her.
Show her that you care.
for no matter what she says ...
no matter what she feels.
My surviving Mom has a broken heart
that time won't ever heal.
~Author~
Kaye Des'Ormeaux
~~~~~~~~~~~~~~~~~~~~~~~~~~~~~~~~~~~~~~~~~~~~~~~~~~~~~~~~~






My Dad is a Survivor



My dad is a survivor too
which is no surprise to me.
He's always been like a lighthouse
that helps you cross a stormy sea.
But, I walk with my dad each day
to lift him when he's down.
I wipe the tears he hides from others;
He cries when no one's around.
I watch him sit up late at night
with my picture in his hand.
He cries as he tries to grieve alone,
and wishes he could understand.
My dad is like a tower of strength.
He's the greatest of them all!
But, there are times when he needs to cry...
Please be there when he falls.
Hold his hand or pat his shoulder...
And tell him it's okay.
Be his strength when he's sad,
Help him mourn in his own way.
Now, as I watch over my precious dad
from the Heavens up above...
I'm so proud that he's a survivor...
And, I can still feel his love.

~~~~~~~~~~~~~~~~~~~~~~~~~~~~~~~~~~~~~~~~~~~~~~~~~~~~~~~~~



-WHAT MAKES A MOTHER?

I thought of you as I closed my eyes, and prayed to God today.
I asked what makes a mother, and I know I heard him say,
"a mother has a baby, this we know is true".
"But God, can you be a mother, when your baby's not with you? "

"Yes, you can" he replied, with confidence in his voice,
"I give many women babies, when they leave is not their choice.
Some I send for a lifetime, and others for a day,
and some I send to feel your womb, but there's no need to stay."

"I just don't understand this God, I want my baby here!"
He took a breath and cleared his throat, and then I saw a tear.
"I wish I could show you what your child is doing today,
if you could see your child smile, with other children and say.."

"We go to earth to learn our lessons, of love and life and fear,
my mommy loved me oh so much, I got to come straight here!
I feel so lucky to have a mom, who had so much love for me,
I learned my lesson very quick, my mommy set me free.

I miss my mommy oh so much, but I visit her each day,
when she goes to sleep on her pillows where I lay.
I stroke her hair and kiss her cheek, and whisper in her ear,
"Mommy don't be sad, I'm your baby, I'm still here."

"So you see my dear sweet one, your children are ok,
your babies are here in my home, and this is where they'll stay.
They'll wait for you with me, until your lesson is through,
and on the day that you come home, they'll be at the gates for you.

So now you see what makes a mother, it's the feeling in your heart,
it's the love you had so much of, right from the very start.
Though some on earth may not realize you are a mother,
until their time is done, they'll be up here with me one day,
and know you're the best one!"

~~~~~~~~~~~~~~~~~~~~~~~~~~~~~~~~~~~~~~~~~~~~~~~~~~~~~~~~~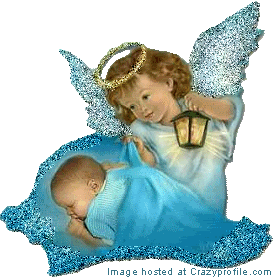 What Makes a Dad?

God took the strength of a mountain
The majesty of a tree,
The warmth of a summer sun,
The calm of a quiet sea,

The generous soul of nature,
The comforting arm of night,
The wisdom of the ages,
The power of the eagle's flight,

The joy of a morning in Spring,
The faith of a mustard seed,
The patience of Eternity,
The depth of a family's need..

When God combined these qualities;
When there was nothing more to add,
He knew His masterpiece was complete,
And so, He called it ~ DAD.

~ Author Unknown ~
~~~~~~~~~~~~~~~~~~~~~~~~~~~~~~~~~~~~~~~~~~~~~~~~~~


Grief is Like a River

My grief is like a river,
I have to let it flow,
But I myself determine,
Just where the banks will go.

Some days the current takes me
In waves of guilt and pain
But there are always quiet pools
Where I can rest again.

I crash on rocks of anger
My faith seems faint indeed
But there are other swimmers
Who know just what I need

And loving hands to hold me
When the waters are too swift
And someone kind to listen
When I just seem to drift

Grief's river is a process
Of relinquishing the past
By swimming in Hope's channels
I'll reach the shore at last


~Cynthia G. Kelley~
~~~~~~~~~~~~~~~~~~~~~~~~~~~~~~~~~~~~~~~~~~~~~~~~~~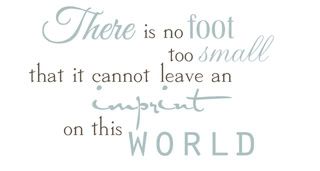 -Memories



If we could have a lifetime wish
A dream that would come true.
We'd pray to God with all our hearts
For yesterday and You.

A thousand words can't bring you back
We know because we've tried...
Neither will a thousand tears
We know because we've cried...

You left behind our broken hearts
And happy memories too...
But we never wanted memories
We only wanted You.
-Unknown





~~~~~~~~~~~~~~~~~~~~~~~~~~~~~~~~~~~~~~~~~~~~~~~~~~~~~~~~~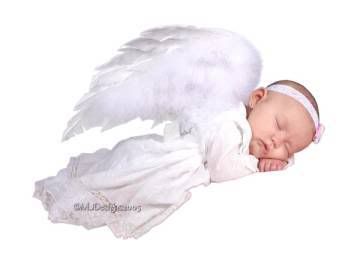 Silent Child
by Kelly Lancor

My silent child
our precious baby,
Close to my heart
I'll keep you with me.
An important job
God has for you,
There is love to give,
and work to do.

He needs an angel
strong but small,
To shine light on many
and give love to all.
Before you go
I give you this,
half my heart
and one last kiss.

We'll miss you dearly
that we know,
But by God you were
chosen,
So to heaven, you must go

~~~~~~~~~~~~~~~~~~~~~~~~~~~~~~~~~~~~~~~~~~~~~~~~~~~~~~~~~

REMEMBERING
There will come a day
when your tears of sorrow
will softly flow into tears of remembrance...
and your heart will begin to heal itself...
and grieving will be interrupted by episodes of joy...
and you will hear the whisper of hope.
There will come a day
when you will welcome the tears of remembrance...
as a sunshower of the soul...
a turning of the tide...
a promise of peace.
There will come a day when you will...
risk loving...
go on believing...
and treasure the tears of remembering
~~~~~~~~~~~~~~~~~~~~~~~~~~~~~~~~~~~~~~~~~~~~~~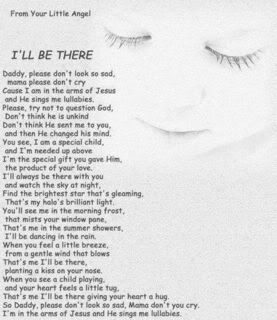 ~~~~~~~~~~~~~~~~~~~~~~~~~~~~~~~~~~~~~~~~~~~~~~

Click here to see Tristan Goodwin's

Family Tree
| | |
| --- | --- |
| Tributes and Condolences | |

Happy early birthday Tristan!!


I only learned of you just over three years ago from your amazing mommy. Your parents and many others love and miss you so much. I want to take the time to wish you a happy early 6th birthday sweetheart! Kisses! From Nina, Ryan, Roman, and Aryanna... Continue >>

It's been a while


Dear Tristan,
My sweet angel, it's been so long since I've visited this site. I guess it's safe to say mommy and daddy are healing. We still miss you and grieve for you terribly. And love you oh so dearly. How I wish I could see your smil... Continue >>

Blessed to know of you!


Tristan
You are such a precious creation! You make your parents so proud to say you belong to them! So many things we may not witness first hand here on earth but oh the eternity of joys your mommy and daddy will have with you in Heaven! Babies... Continue >>

Happy Birthday Tristan!


Wishing you a happy heavenly birthday and much love for your parents while they are here on earth, waiting for your baby brother or sister as well as waiting for the time that they'll get to meet you again and hold you in their arms.


Happy Thanksgiving my precious son!!


Tristan,
Today you would be 10 months and 6 days old, today you would be getting your first taste of Thanksgiving dinner, today you would have been trying to walk, you would be smiling, laughing, and "talking" I wonder wh... Continue >>
If only for a moment Read >>
Thinking of you on your10 month mark Read >>
My heart breaks for you. Read >>
Angel Tristan Read >>
I'M THINKING OF YOU BOTH Read >>
6 months Read >>
so sorry Read >>
I'm so so sorry Read >>
Our kisses belong to an angel in heaven Read >>
Baby Tristan Read >>
| | |
| --- | --- |
| His legacy | |

A video of his life with us!


Below is a video I made of our time with Tristan, throughout our pregnancy til his birth/death...

http://www.onetruemedia.com/shared?p=50b75369dab2a8ab8a4f7b&skin_id=601&utm_source=otm&utm_medium=text_url


5 months


My dear sweet Tristan,
It's been 5 months since you were born and passed. It's been 5 months that we've yearned for you, and 5 very very long months that we've missed you!! We love you so very very much!! We wonder what it is you'd be doing at this time, would you be crawling and getting into things? Would you be starting to talk to us, what would your first words have been? Dada, or Mama!? We love you with every inch of our souls......There isn't a second that goes by that we don't miss you, and that we don't love you!!! I hope that you are having a great time playing with all your friends, and brothers. And your newest play mate Frodo..

We love you so much sweetie
you're missed by so many that love you.......
Love you,
mommy and daddy!!

Our kisses belong to an angel in heaven


Tristan,
Our sweet little guy, do you know how much mommy and daddy miss you? We treasure our every memory and thought of you. When the breeze brushes our cheeks we know that is you kissing us..I love those little angel kisses. I hope that you are having fun with all of your angel friends.....Be good sweet heart, good night we miss and love you tenderly and always!!
Love you always
forever in mommy and daddy's hearts
mommy and daddy

Missin you


Tristan our sweet angel, mommy and daddy just wanted to let you know that we think of you every second of the day, and that we miss you so very much. I hope that you're having fun up there with Jesus, sliding down the rainbows, and bouncing from cloud to cloud. We look forward to your visits.... We love you sweetheart, send daddy lots of your little angel kisses...... Love you tons sweetie
Mommy and Daddy

Your due date


My dear sweet Tristan, today was supposed to be your due date, and mommy and daddy can't even begin to tell you how much we miss you...It wasn't supposed to be this way baby, I don't know why, and I may never know the reason why, but know this one thing sweet angel, your daddy and I will forever love you and hold you close to our hearts... I know that one day, you will come with Jesus and take your daddy and I back with you, and on that day we will again get to hold you, and kiss you, and hug you, and see your eyes...and see your smile....I see you sometimes in my dreams and I treasure those dreams....Your whole family loves you sweetheart!! I pray every night for God to wrap his arms tightly around you and give you big o hugs from mommy and daddy!! We love you munchkin, and miss you terribly!! Send everyone your sweet angel kisses baby, we love you,

Love you forever and ever
Mommy and Daddy
Tristan's Photo Album
Tristan Alexander Goodwin January 21, 2008 - January 21, 2008